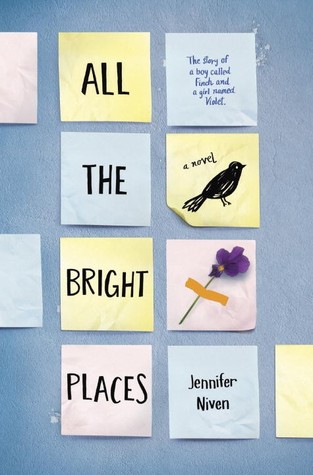 I read about 80 pages of
Mobile Library
. I haven't been in the mood to read. I've been distracted and been reading fanfiction.
Challenges Update
Goodreads - 10/30
Movies I watched
Horns - It was funny because of the awkward parts but it didn't have that same dark vibe has the book. And they changed a lot of parts and changed some characters parts too.
Judas Kiss (2011) - I don't what to say about this. I just watched it because of this one actor. It was okay but at the same time I didn't get it and think it could of been done differently.
Chronicle (2012) - This was a re-watch and it is an amazing movie.
The Maze Runner (2014) - Another re-watch, mostly because of the boys :) but also because I wanted to re fresh my mind on what happened. I'm going to read the book sometime this year. And I can't wait for the next movie.
Commitment (2013) - This is a Korean film I watched on netflix. Yes, I love watching action foreign films. Its about this 19 year old boy who takes a spying mission to free his sister and then things happen, he becomes a traitor and his government tries to kill him. It was really good and sad.
The Amazing Spider-Man (2012) and The Amazing Spider-Man 2 (2014) - They was okay. I actually liked the story line for this one then the original Spider-Man.
Shows I watch
The 100 - I love this show and it just keeps getting better with every episode
Agent Carter - It was alright, the story/plot was kinda boring. Love Peggy but I can't wait to see Agents of S.H.I.E.L.D.
The Flash - A new favorite.
Gotham - It's ok but its pretty boring.
Eye Candy - So far it's boring and they keep focusing on other things besides the person who is stalking her. But I will contiune to watch because I want to see where this goes and who is the person.
Cat Fish: The TV Show - I have been watching some old epsiodes and those just made me want to watch the new season, which started on wednesday.